This recipe was super easy to make. Start with a good quality fish, such as this beautiful fresh halibut from Sizzlefish. To prep the fish for the Traeger, coat with olive oil or your oil of choice and season with salt and pepper. Grill it on the Traeger set to high until internal temperature reaches 140 degrees F. While the fish is grilling, you can mix the tartar sauce.
I like to use my own tartar sauce because most store-bought sauces use soybean oil and in some cases, unnecessary sweeteners like high fructose corn syrups. A good tartar sauce will kick up a fish dish a few notches without much effort.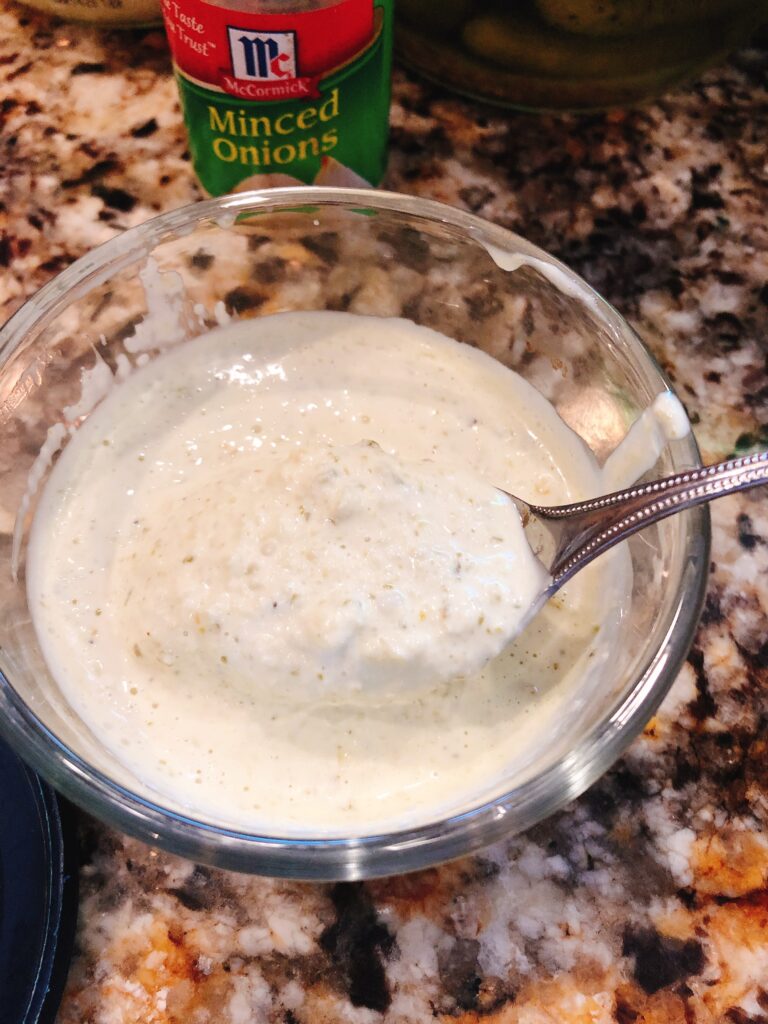 To make the tartar sauce, combine 1 cup of mayonaisse, 1 tablespoon lemon juice, 1/2 tablespoon dehydrated minced onion, 1/4 cup finely chopped dill pickle. Voila!
I recommend storing your tartar sauce in a glass container to preserve the quality and taste of the sauce.