I made this Keto Red Curry Coconut Fish dish because I had a hankering for a Thai dish. I am a huge fan of a good red curry dish. Many of these ingredients, I already had on hand, I just needed fish, a lime, and red curry paste.
The sauce in this recipe would be great with chicken or pork as well. Add some hot pepper flakes and you have yourself a nice spicy dish!
Serves 4
Ingredients: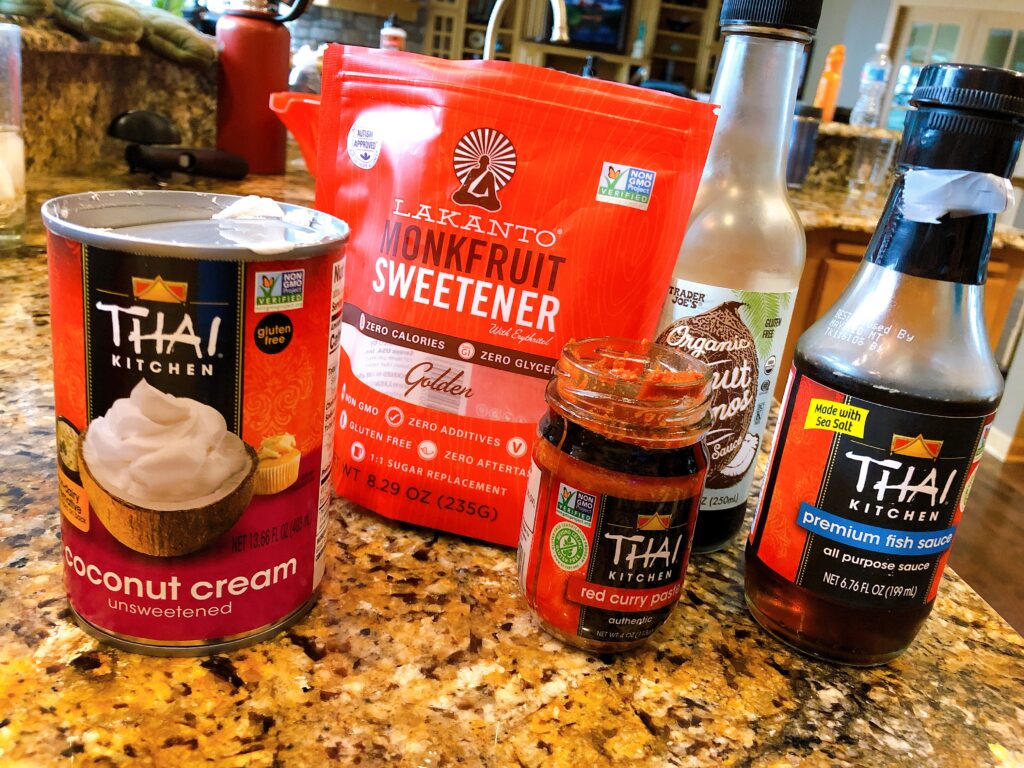 Instructions: Spoon out the top, thick part of coconut cream from can into skillet, bring to boil. Add curry paste, cook until fragrant about 3-4 minutes. Stir in remaining coconut cream. Add fish sauce, soy sauce, and sweetener. Bring to boil, stirring constantly, then maintain a simmer. Stir in lime juice, then add fish, then cook for an addition 5-10 minutes until fish flakes apart. Serve over cooked zoodles.
Zoodles Instructions: Pan fry zoodles in avocado oil until tender, then sprinkle with salt and pepper.
I prefer to use fresh zucchini instead of frozen zoodles. I find that the frozen zoodles get watery when thawed, so it's helpful to thaw them, then drain them. I use a spiralizer to "zoodle my zucchini" since it's way less expensive in the long run, given how often I eat zoodles.