Keto Lemon Oregano Chicken is quick to make and doesn't require many ingredients that you don't already have. This is an especially handy recipe to have in your arsenal if you are trying to ease into this lifestyle.
I had a couple portabello mushrooms in the fridge that I decided to marinade and throw on the grill as well. This turned out great, and the kids loved it too.
Keto Lemon Oregano Chicken Recipe:
Makes 6 servings
Marinade:
1/4 cup olive oil
1 tablespoon oregano
zest and juice of 2 lemons
1 tablespoon minced garlic
2 teaspoons paprika
1 1/2 teaspoons of sea salt
1/2 teaspoon black pepper
6 skinless chicken breasts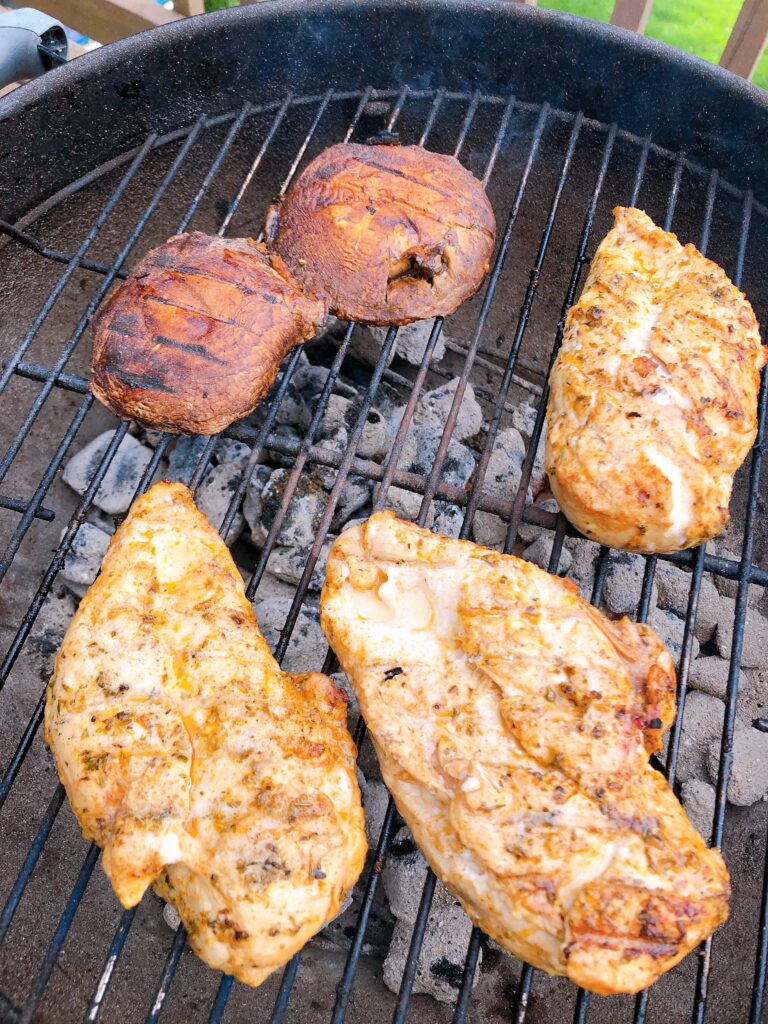 Combine olive oil, lemon, oregano, garlic, paprika, salt, and pepper and stir. Pour over chicken breasts and allow to marinade for 2 hours. Score chicken breasts on top for even more flavor infusion! Grill chicken breasts to taste over medium heat, and enjoy!