Oh boy, I got my Sizzlefish delivery!! Sizzlefish allows me to curate my delivery to match my preferences. If you are like me and insist on the best quality seafood, AND you don't want to spend your time searching high and low for good quality fish, you will love Sizzlefish. They even include delicious recipes with their shipments!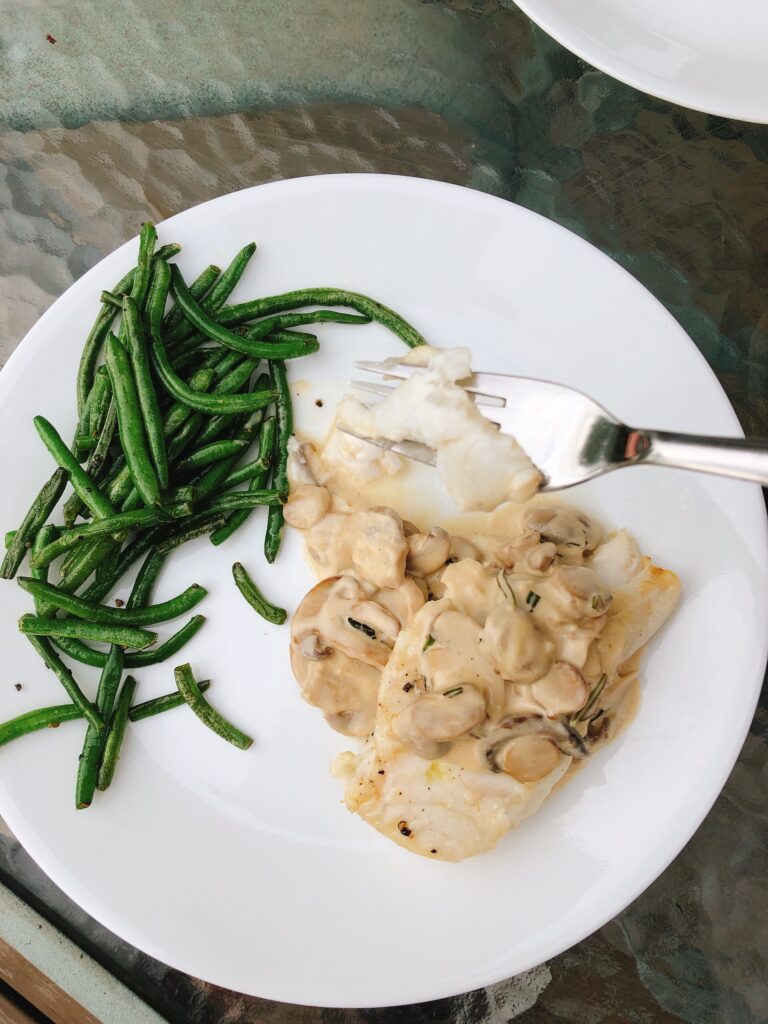 Chilean Seabass is a favorite fish in our house. This wild-caught chilean seabass was nothing short of amazing. As you can see, I love green beans so it accompanies many of my dishes. We made a cream, rosemary mushroom sauce (recipe below) to go with the chilean seabass but honestly, the fish was buttery and tender and tasted so so good before the sauce was added.
To make the mushroom sauce: Heat 1 T oil in skillet, add mushrooms and heat until browned, add 1 small garlic clove and cook about 30 seconds. Shut off exhaust fan, slowly add 1/4 cup cognac. The cognac may ignite, that's ok and it is ok if it doesn't. Add 3/4 cup heavy whipping cream, 1 Tablespoon mustard, 1/2 beef broth, 2 rosemary sprigs and simmer until sauce is thickened. Remove rosemary sprig, then serve over Chilean Seabass.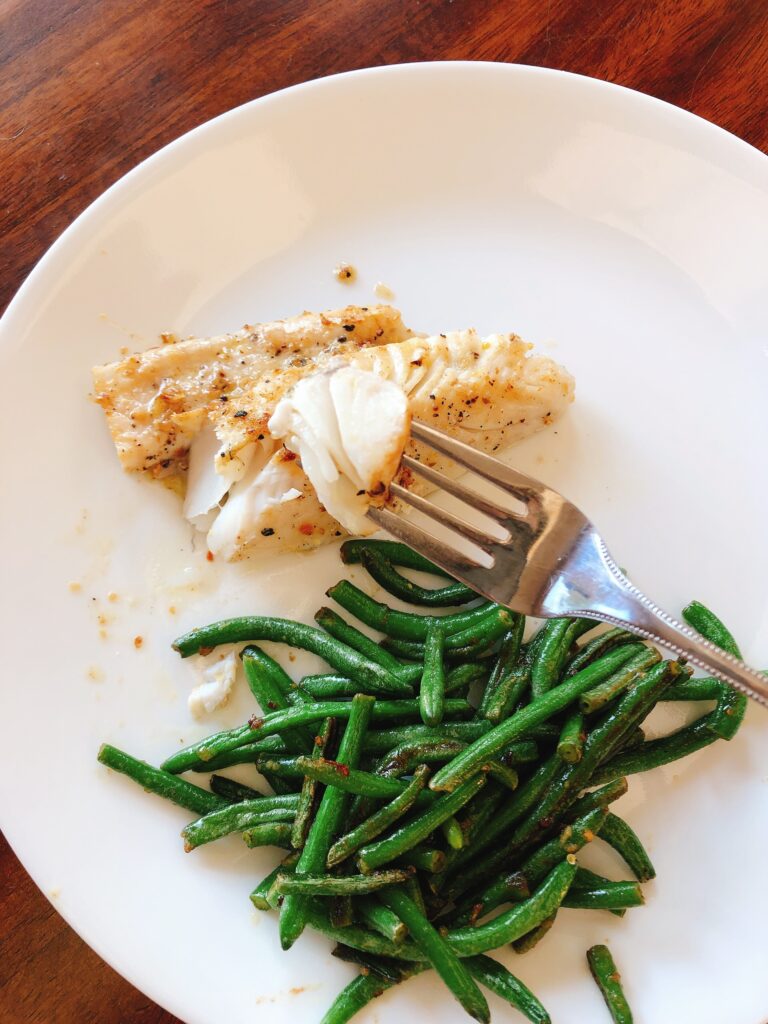 Wild-Caught walleye with some salt, pepper and a squeeze of lemon. It was divine! I had to stop myself from devouring it to snap a photo for this post. The fish flaked apart and melted in my mouth!