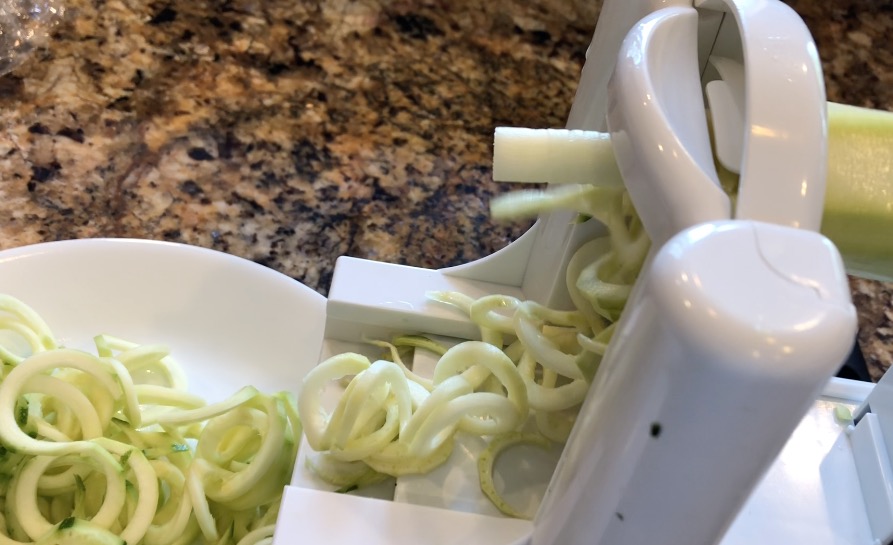 If you don't have a veggie spiralizer yet, they are an easy, great way to save money in the long run because all you need is a zucchini and your off to the races! This tool disassembles in a pinch to make it easy to throw into the dishwasher or in my case, rinse and wipe off.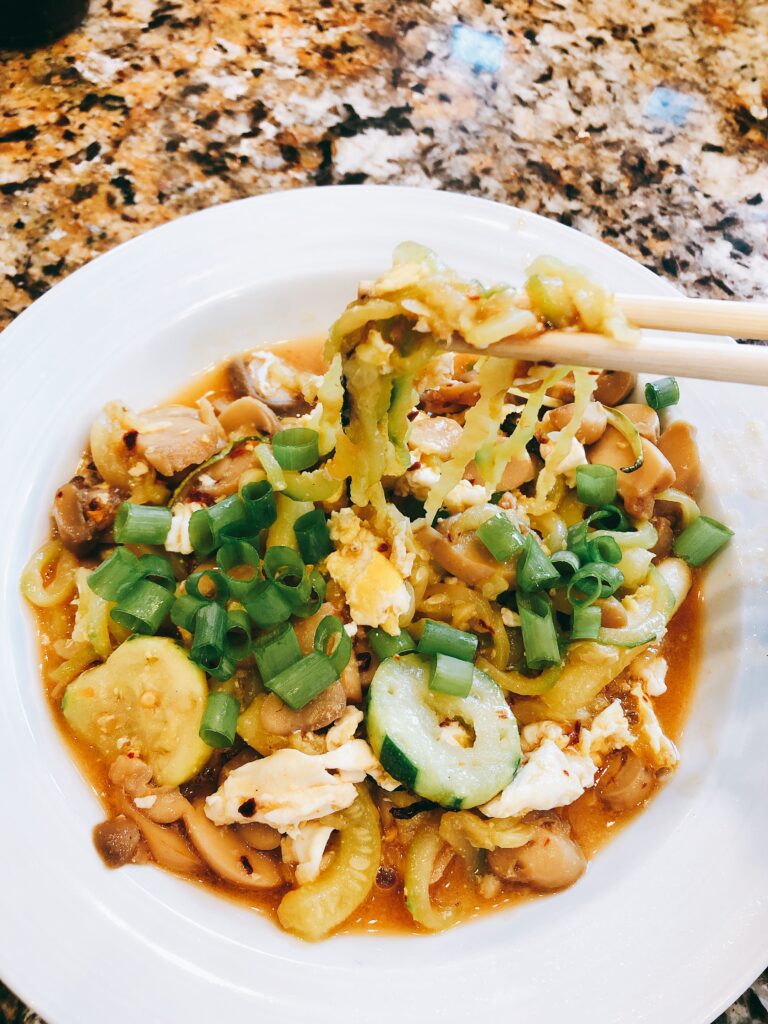 I made a vietnamese style sauce with my zoodles today with a few simple ingredients. I'm trying to minimize my dairy intake so this dish is just what the dr. ordered.
Recipe:
Spiralized zucchini
1 egg
2 small garlic cloves
1 1/2 tablespoon of crushed red pepper
2 Tablespoons of Lakanto sweetener
2 Tablespoons of lime or lemon juice
1/4 cup rice vinegar
1/4 cup nuoc mom (fish sauce)
1/4 cup warm water
small can of mushrooms
1 tablespoon of oil (I use avocado oil)
Optional: cooked, chopped pork
Instructions: Pan fry zucchini in tablespoon of oil, add mushrooms, crack 1 egg into pan and allow to cook through, add sauce, toss.
Sauce: Combine garlic, red pepper, lime juice, vinegar, fish sauce and water, stir until sweetener is dissolved.
Optional: add chopped, cooked pork. You can garnish with cilantro or green onion depending on your preference.