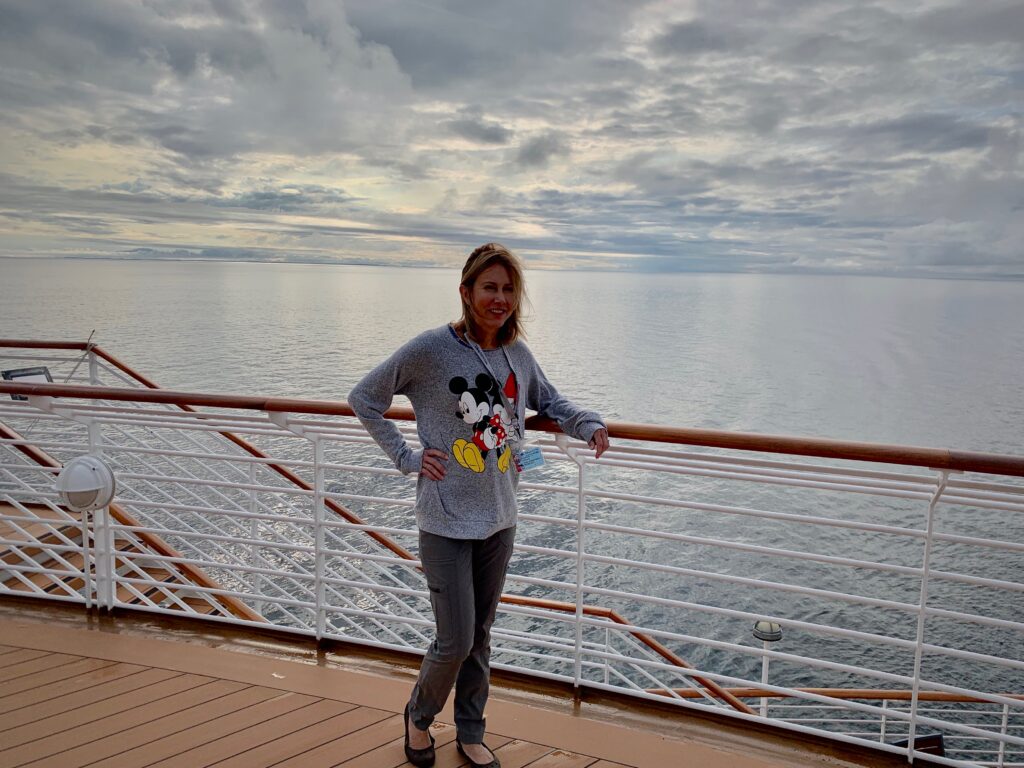 The cuisine was outstanding. There was no shortage of ketogenic options. We typically ate breakfast in the buffet on deck 9, and dinner in one of the 3 dining rooms, which was on a rotation with different menus each night.
My modified eggs benedict (hold the bread please), which I ate almost every morning.

egg options in Cabana's restaurant

Some of the many food options in Cabana's buffet

Meats in Cabana's buffet

Smoked salmon, vegetable options at the buffet

Food options in Cabana's, hold the beans please.

Charcuterie plate in Tiana's Place restaurant

Sea bass in Tiana's Place restaurant

Smoked salmon, eggs, spinach at the breakfast buffet

Reindeer hotdogs during one of our excursions in Ketchikan

Seared-tuna on a bed of lettuce

The requisite Mickey Mouse cappuccino
The Disney Wonder is one of the smaller Disney ships, which can accommodate 2.700 passengers with a staff of 2,000. I have been on a half dozen cruises and prefer smaller ships because it's easier to get from point A to point B and it feels more intimate in the dining rooms and on deck.
The ship's decor is Art Nouveau, with whimsical accents, such as animator drawings throughout. There are TEN dining options, which include the 3 rotating dining rooms to keep the experience fresh each night. Every dinner presents a new menu.
The scenery of Alaska of course was breath-taking. We visited Dawes Glacier, Juneau, Ketchikan, & Skagway. Lots of beautiful glaciers to behold.
Dawes glacier

When the ice shears off the glacier, it appears this lapis-color blue before it expands to a whiter shade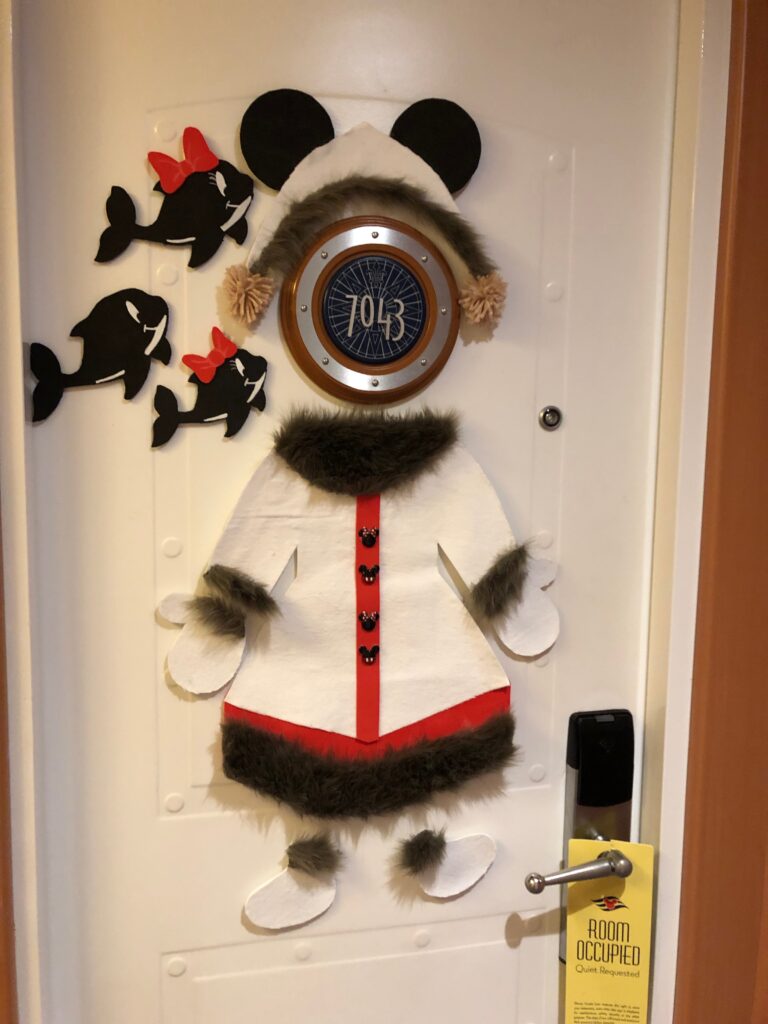 If you really want to Disney-geek-out, you decorate your door! The doors work with magnets but they need to be STRONG magnets.
I love looking at all the fun creations. What a brilliant way to make it easy to for you and and the kids to find your cabin!