Riding in the car and trying out Skout Pumpkin Seeds since they make a great travel food.
My Keto Krate came with these organic roasted pumpkin seeds, spicy Texas chili flavored. They have a nice kick to them but not too much to burn my mouth. They contain all clean ingredients: pumpkin seeds sunflower oil see salt pepper Rica cumin black pepper and Cayanne pepper – all organic.
These would be awesome tossed into a salad, or mixed into a vegetable dish.
If you like trying new products, order a Keto Krate: https://www.ketokrate.com/?aff=42
Use code womenonketo for 15% off.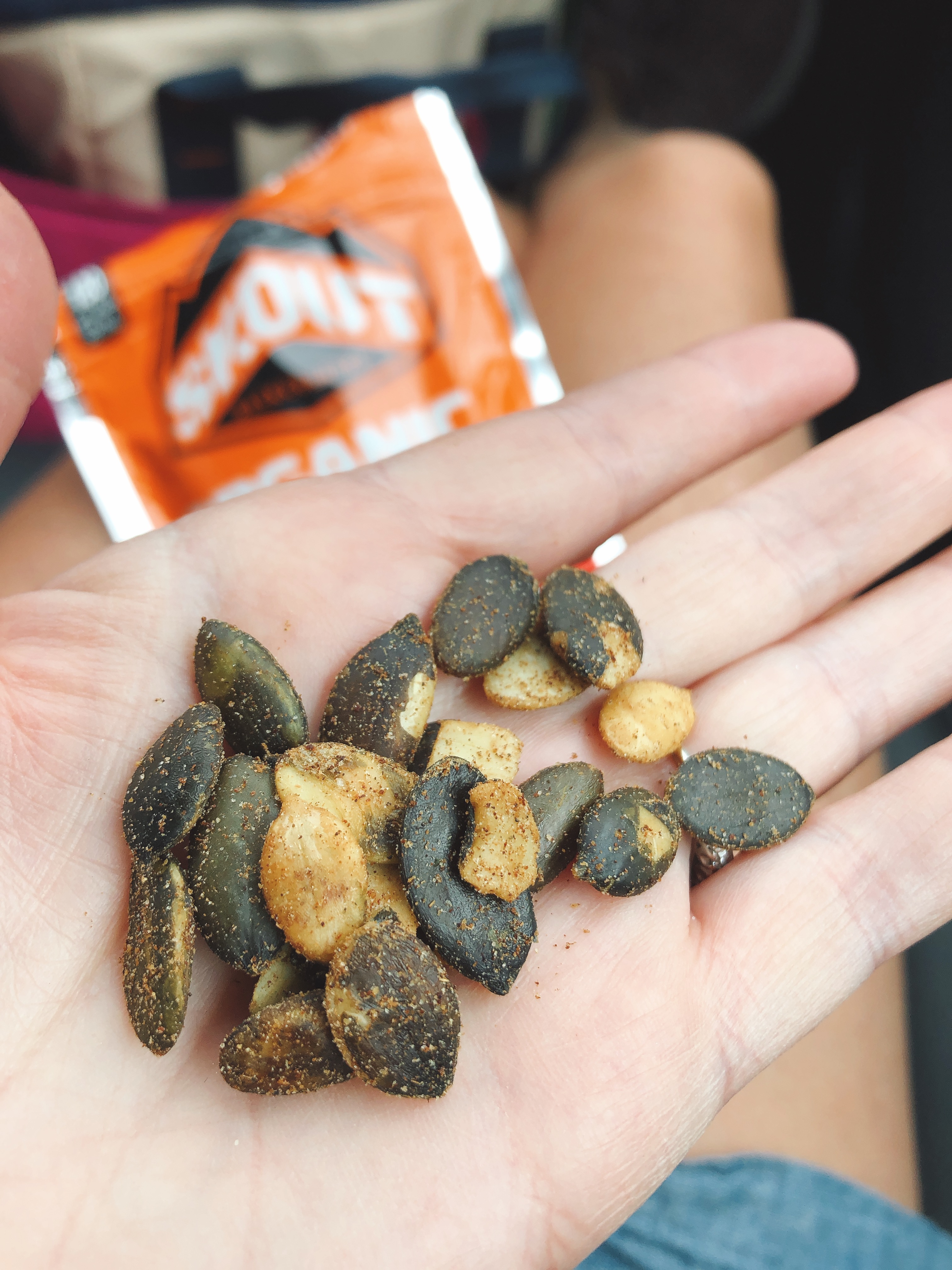 #skout #lchf